About Us
Our Firm
Eckley Lombardi Glascott LLP provides quality tax, accounting and financial guidance to closely held entrepreneurial businesses and their owners. Our expertise ranges from tax management and accounting services to more in-depth services such as tax compliance, planning and transaction structuring.
By combining our expertise, experience and the team commitment of our staff, we assure that every client receives the close analysis and attention they deserve.
Our Mission
Our mission is to assist clients maintain financial viability in the present, while taking a proactive approach to achieve future goals. Eckley Lombardi Glascott LLP is dedicated to meeting these goals with the highest standards of excellence and professionalism. We pride ourselves on our level of trust, integrity and commitment.
Our Team
Maurice J. Eckley, Jr.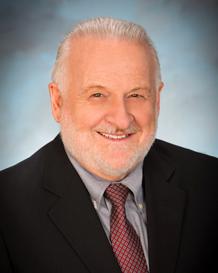 ...On Trust...
As Certified Public Accountants, we are licensed and governed by the State of California Board of Accountancy under the California Department of Consumer Affairs. It is our responsibility, and duty, to remain independent in providing services that assist our clients in attaining their financial and operational goals, minimizing taxes, and providing unbiased independent response and feedback to scenarios presented.
As a trusted advisor, we take "trust" as a core value that we must not only adhere to, but also maintain constant vigilance to that value.
Mo's experience includes the public sector as a CPA, CFO of a NYSE company and private consultant to small to medium size companies in different industries. This experience brings an understanding of the perspective from the clients' point of view, as well as, with taxing and accounting compliance. Mo currently Chairs the Qualifications Committee for the California State Board of Accountancy and has served on other committees within the CPA profession.
Michael J. Lombardi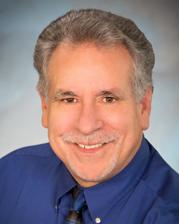 ...On Integrity...
Warren Buffet once said that if you're looking to work with someone, you look for three qualities: integrity, intelligence, and energy. And if you don't have the first one, the other two will kill you.
As professionals, we arm ourselves with our God-given talents, educated ourselves to the best of our abilities, and attack with enthusiasm the needs of our clients. All this is done with unrelenting commitment to doing the right thing, the right way. Always.
Mike has a broad base of experience in the business and accounting community, both as a CPA and a financial executive in private industry. This provides him with unique perspective in client service, as he "rolls his chair around to your side of the desk" and provides practical, business and operationally based feedback to his business clients in supplement to his broad based tax experience. he has also served on several Boards of Directors for both profit and non profit organizations.
Mike is married, with two college age children, and three dogs. He is a huge sports fan, and is still suffering from withdrawal as his kids have outgrown the youth sports he loved coaching and supporting.
Thomas J. Glascott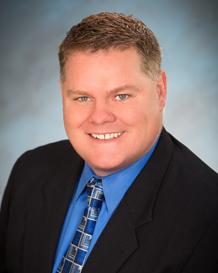 After graduating from Santa Clara University with a Bachelor of Science degree in Commerce, Mr. Glascott was granted his Certified Public Accounting certification from the State of California in May of 1992.
Thomas began his career in 1989 with the local public accounting firm Ireland, San Filippo & Co. While at Ireland, San Filippo, Thomas was responsible for planning, managing and performing audit, review and compilation engagements for private companies. In addition, Mr Glascott prepared C-Corporation, S-Corporation and Partnership income tax returns for the engagements he was responsible for. Clients came from such industries as Non-Profit, Construction, Semiconductor, Software, Retail, Entertainment, Manufacturing, Personal Services, Medical, Security and Telecommunications.
In 1994, Mr. Glascott joined Price Waterhouse LLP as an Audit Senior. Thomas was responsible for the planning, managing and performing audit engagements for public and private companies. He developed audit strategies, programs and budgets, supervised and evaluated teams of up to seven staff on each engagement. Thomas also reviewed and evaluated internal controls for effectiveness as well as prepared and analyzed financial statements including footnote disclosures and cash flow statements. Mr. Glascott was responsible for statements that were in compliance with the generally accepted accounting principles and SEC requirements through research of technical issues. He also provided his clients with suggestions for implementing or improving internal control and processes within the client's operations.
Since 1995, Thomas Glascott has been running his own practice providing financial business consulting, personal and corporate tax preparation and business management services for numerous clients in the bay area.
Present Professional Affiliations
Member of the California Society of Certified Public Accountants Member of the American Institute of Certified Public Accountants Member of the Santa Clara University Board of Fellows
Stacey Montes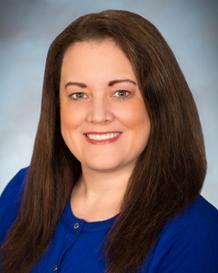 Stacey is a San Jose native, growing up in the Willow Glen area. After graduating in 1998 from Gonzaga University with a Bachelor of Business Administration in Accounting, Stacey went directly into public accounting as an auditor in financial accounting with a regional CPA firm in the Bay Area. In 2013, she joined Eckley Lombardi Glascott LLP as the Director of Tax Services; and was admitted as partner in 2017. Since joining, Stacey has been instrumental in the technical and client growth of the firm; she has also attracted quality staff to the firm whom had enjoyed working with her earlier in her career.
Stacey is passionate about her career and the goals of her clients, constantly searching for opportunities to support and enhance her client's businesses. She has 20 years of experience working with privately held businesses and their owners. Experience includes auditing & accounting, financial reporting, tax planning/compliance, due diligence support, and consulting for companies with revenues ranging from $5 million to over $300 million. Stacey enjoys being a mother to two daughters and setting an example for women in the professional work environment.
Our Staff Members
Client Service Commitment is more than just words, it is a commitment to build a genuine connection with you, to understand your business needs, and to provide exemplary service, exceptional value, and clear, meaningful support.
Eckley Lombardi Glascott LLP staff members hold ourselves to the highest professional standards in everything we do. We are responsive by taking the initiative and ownership and recognize that teamwork always results in a better solution. We foster mutual respect for each other, our partners and our clients. We are creative in generating new ideas that stand the test of suitability and integrity. We want to enable our clients to achieve their goals by building sustainable relationships and delivering exceptional client services and experiences.